About The Winsome Nest
Liz Lyman dreamed of opening her own shop for as long as she can remember. As a young child she recalls her father teaching her the beauty in the old and faded, tattered and worn. Liz is continually searching for unique pieces that tell a story while bringing warmth and character to your home decor. She has channeled her dreams and exquisite sense of style to create The Winsome Nest – a wonderfully unique shop featuring a curated collection of French country antiques, primitives and housewares.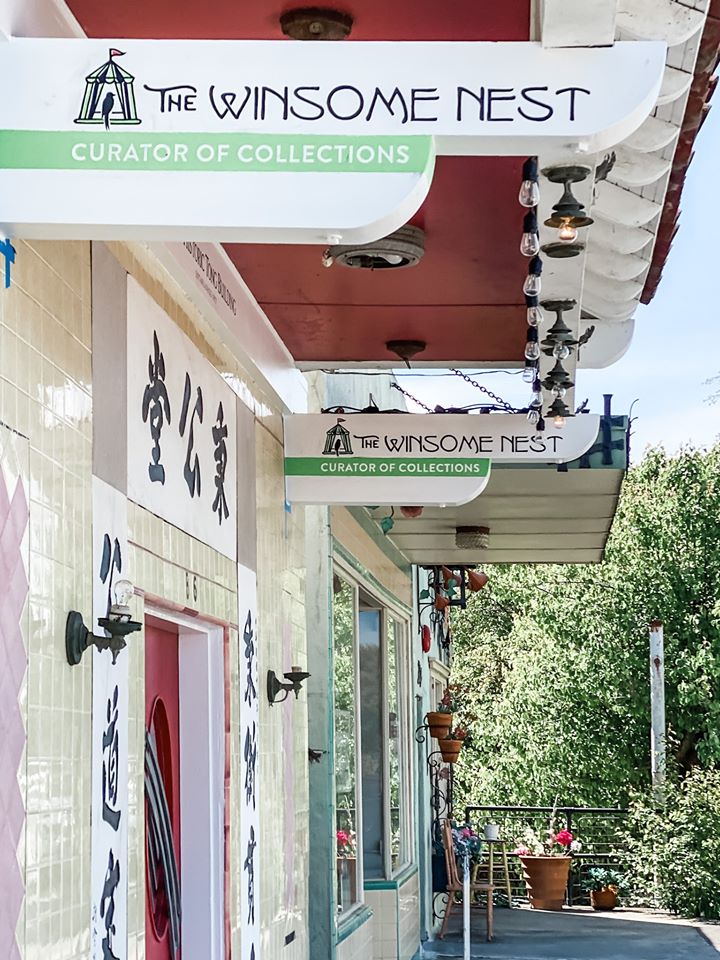 The Tong
The Winsome Nest occupies the historic Tong building in charming Walnut Grove, California. Originally built in 1920, the building maintains is original floors, chandeliers and mirrors which were a gift from the Tong in San Francisco. Its eccentric charm and nod to the past make it the perfect location for The Winsome Nest Collection.